Bluff City 14 - inch
by Jonah Takagi
14-inch (Mint/Red)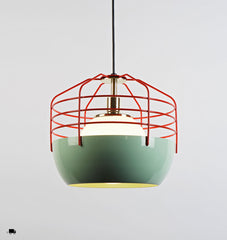 14-inch (Blue/Nickel)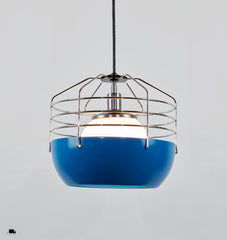 14-inch (White/Brass) — Poliform, New York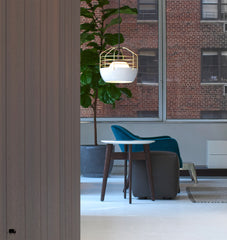 14-inch (White/Brass)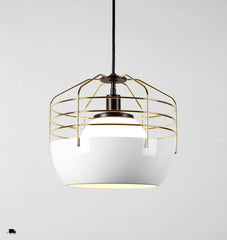 14-inch (Custom) — New Belgium Ranger Station, Colorado. Courtesy of Scout Regalia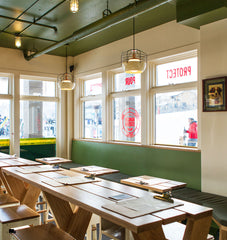 14-inch (White/Brass) — South Oxford Street, New York. Interior by GRT Architects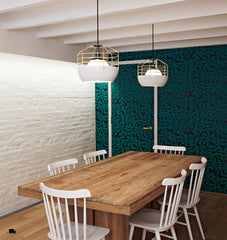 14-inch (White/Copper)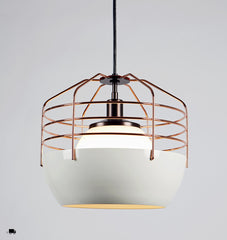 14-inch (Custom) — Brooklyn, New York. Interior by Revamp Interior Design. Image by Travis Mark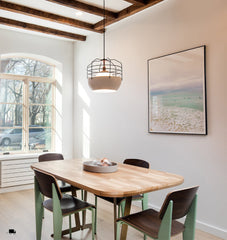 14-inch (White/Brass) — Munich RE Offices Toronto. Interior by SGH Design Partners. Image by Richard Johnson
Detail 14-inch (White/Brass)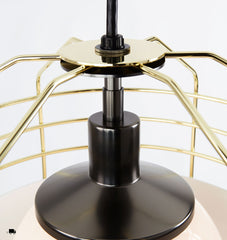 14-inch (White/Brass) — Roll & Hill Showroom, New York City. Image by Joseph De Leo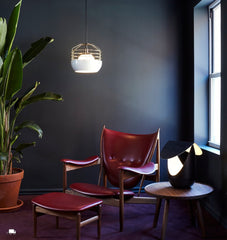 14-inch (White/Black)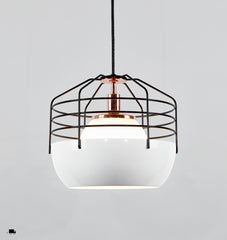 Detail 14-inch (Mint/Red)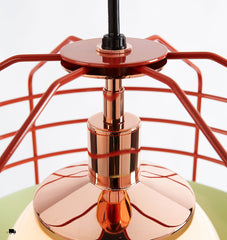 14-inch (Mint/Red) — Boston, Massachusetts. Interior by Dane Austen. Image by Sean Litchfield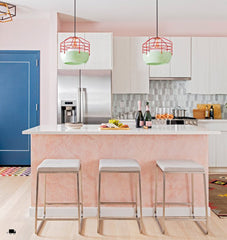 Canopy (White)
Bluff City 14 - inch
by Jonah Takagi
Bluff City merges a traditional pendant shade and a wire cage into an industrially inspired but refined pendant. A variety of finish combinations gives the light a vaguely postmodern feel that echoes the Memphis movement. However, the Tennessee town, known as Bluff City, was the inspiration for the series.
---
---
Available for Quick Ship
Spec Sheet
Installation Instructions
Declaration of Conformity
Resources
If you are a Roll & Hill retailer, an architect or designer, or a member of the press, please log in to access information on our products and designers.