Boden Sconce 02
by David Weeks
Sconce 02 (Gloss black/Brushed brass)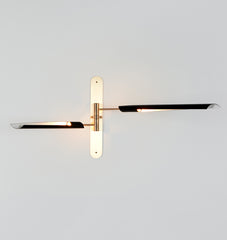 Sconce 02 (Gloss black/Brushed brass)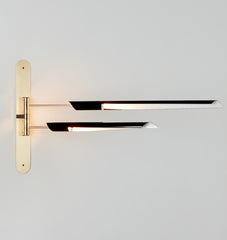 Sconce 02 (Gloss black/Brushed brass)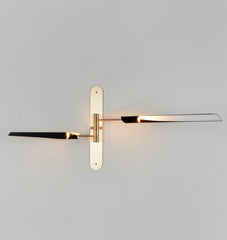 Detail (Gloss black/Brushed brass)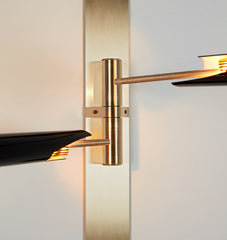 Boden Sconce 02
by David Weeks
Boden is a sculptural fixture emanating from irregular 
balance
points. Designed to be versatile in application, the components
feel equally 
refined 
as a single piece, or installed as repeating architectural elements, or groups. The Boden shades contain a
dimmable LED source and rotate to cast light directionally. 
The 
design is i
ntricate, refined, and elegantly efficient.
---
---
Resources
If you are a Roll & Hill retailer, an architect or designer, or a member of the press, please log in to access information on our products and designers.